Property Maintenance You Can Trust
Underground belt drive wall exhaust fans.
These fans are used for exhaust applications and air supply applications.
This wall exhaust fan is designed for general ventilation in commercial and light duty industrial application including factories, warehouses, gymnasiums, underground parking garages, etc.
These fans are typically used for low pressure application with little or no ductwork. Efficient and economical operation at low speeds also has low noise levels.
We repair or replace or custom make safety cages around fans.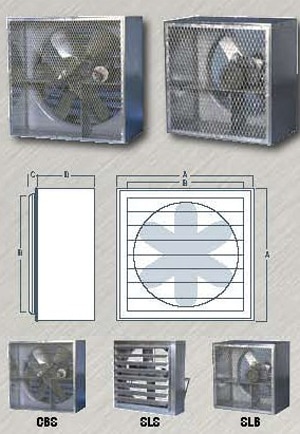 Aluminum Wall Fan Shutter
No mechanical parts.
Aluminum Fan Shutters on air operated units are gravity closed when fan is not running to prevent entrance of wind, rain, snow, dust and insects, thus prolonging the life of the fan or blower.
Features:
Light duty – economy type wall shutter
Single panel
Appealing appearance to blend with any decor
Optional Features:
Manual or electric operation
Why should you go with us?
Get your free estimate today...
Get a free estimate! Call us or complete our contact form to get started.